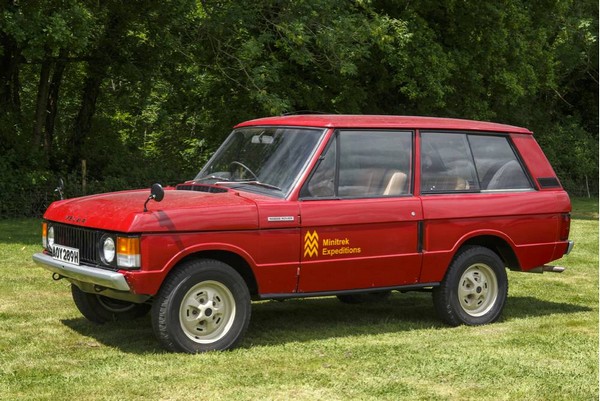 From its first prototype to the SV Autobiography Dynamic.
In 1969, Range Rover built its first prototype named Velar. From 1970 to 1996, the car marque launched the first-gen Range Rover which came as a 2-door SUV. In 1981 the first 4-door vehicles were manufactured.
Over the years, the Range Rover has been constantly evolving and improving both its quality and appearance. Let's check out the Range Rover revolution from the 1969 Velar to 2016 SV Autobiography Dynamic.
THE REVOLUTION OF RANGE ROVER – THE MOST LUXURIOUS SUV IN THE WORLD
Range Rover Velar – 1969
Range Rover Velar – 1969
First – gen Range Rover Commercial – 1970
First – gen Range Rover Commercial – 1970
Range Rover "Classic" – 1973
Range Rover "Classic" – 1973
4-door Range Rover "Classic" – 1981 
4-door Range Rover "Classic" – 1981 
Range Rover Second Generation – 1994 
Range Rover Second Generation – 1994 
Range Rover "Third Generation" – 2001
Range Rover "Third Generation" – 2001
Range Rover – 2002
Range Rover – 2002
Range Rover Fourth Edition – 2012
Range Rover Fourth Edition – 2012
Range Rover Evoque – 2013 
Range Rover Evoque – 2013 
Range Rover Autobiography Black (LWB) – 2014 
Range Rover Autobiography Black (LWB) – 2014 
Range Rover SV Autobiography – 2015 
Range Rover SV Autobiography – 2015 
Range Rover SV Autobiography Dynamic – 2016 
Range Rover SV Autobiography Dynamic – 2016 
2017 Land Rover Range Rover HSE
2018 Land Rover Range Rover HSE