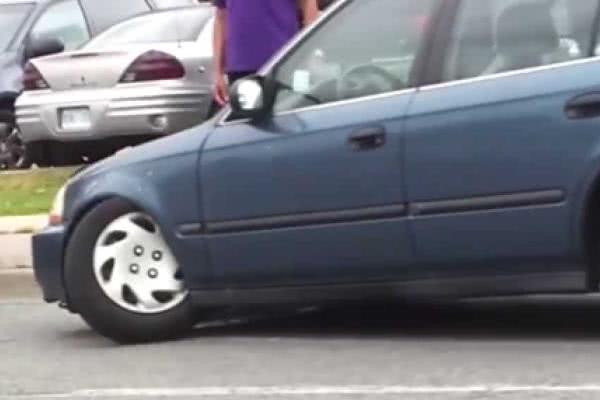 its effectiveness has been proved by a lot of Honda owners. Now you don't have to pay for expensive ball joint replacements anymore.
Honda alongside Toyota are the famous auto brands not only in Nigeria but also all over the world. Many of you reading this article may be Honda vehicle owners or probably going-to-be Honda users.
Many Honda models struggle with ball-joint issues
Honda quality is undoubtedly a credit to its owners. However, there are still hassles emerging to annoy Honda users; the lower ball joint, for example, is pulling off unexpectedly on highways, roundabouts, U-turns or elsewhere. Even the luxury Acura models struggle with ball-joint issues. Down below, we have made a list of Honda auto products which share this problem.
1. Accords along with Acura equivalents
a. 4th gen (1990-1993): Honda Hala.
b. 5th gen (1994-1997): Honda Bulldog & Euro-spec Honda Bullet
c. 6th gen (1998-2002): North America-spec Baby Boy
d. 7th gen (2003-2007): North America-spec End of Discussion
2. HRV's and CRV's, etc.
One thing to bear in mind is that Honda cars 2009 model year upwards have had this problem fixed.
A lasting solution for Honda car ball joint problems
Before digesting this article, you might have tried various solutions to tackle the problem such as regular interval replacements. However, this may cost you a huge fortune which I don't recommend.
To save money and gain a lasting solution at the same time, try the below simple trick which has been tried and proved effective on my own Honda and those of many of my friends.
Consider 2 feasible options: Do it yourself (Pretty easy) or bring it to a mechanic.
Loosen the hub from the shock, the tie rod, etc.
Fix an original (or OEM) ball joint. The one you are using will also do just fine
Before the hub can be fixed to the hub, carry it to a panel beater and ask the mechanic to "tack" (weld barely enough to hold) the ball joint's head in 3 equidistant points.
You mechanic will fix the hub. Consider if it needs alignment and that's it.
Tack 3 points of the ball joint's head
Note: After some time the ball joint will turn (as you can feel it when handling the steering), a panel beater need to chisel out the 3 points on the ball joint attached to the hub before it can be removed from the hub and replaced. After that, repeat the process.
Let's watch the Honda lower ball joint replacement process excluding 4th step in the video below.
Video: Honda Lower Ball Joint Replacement