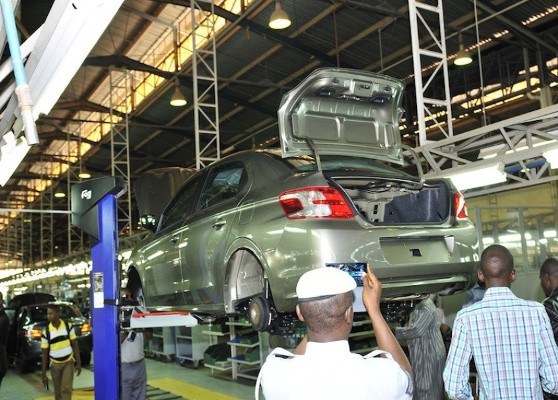 The construction of Dangote Peugeot Automobiles Nigeria Limited (DPAN) is set to kick off. This has been made known by the invite tendered by the Dangote Group to the public for the construction of Dangote Peugeot Automobile Assembly plant.
The plant will be located at Dutse, along the Kaduna-Abuja expressway, Kaduna, about 25 kilometers away from the present location of PAN Limited assembly plant in Kakuri industrial zone of Kaduna State.
The Dangote Group is not alone in this feat. It will be a joint venture between Dangote Industries Limited, Kaduna State government and Peugeot of France (PSA Groupe).
The scope of work for plant when fully completed will comprise of an assembly plant, the administrative block, external works and services/landscaping (including testing tracks, drivers and parking, external services and ancillary buildings that will include power generating house and a gate house.