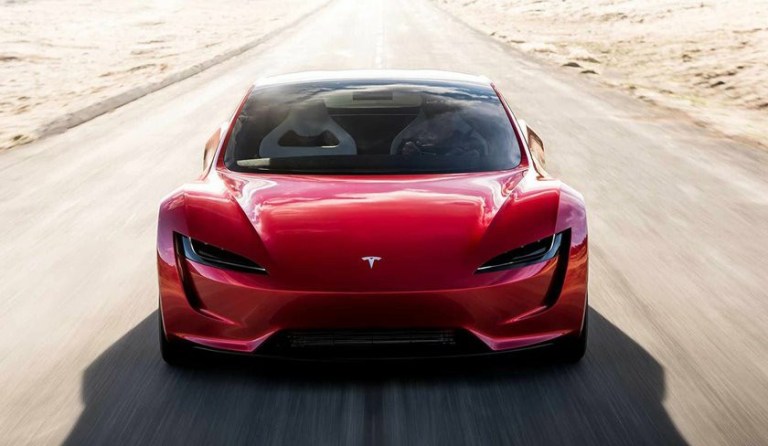 Elon Musk has revealed that the yet to be released Tesla Roadster will come with an optional SpaceX package that will further improve it's astonishing performance.
"What we unveiled with the Tesla Roadster was the base model performance. It's going to have a SpaceX options package. It's crazy".
"It's important for us to show with the Roadster that an electric vehicle can outperform a gasoline(petrol) car in every way."
The words above are from Tesla CEO Elon Musk at the just concluded annual shareholders meeting.
The SpaceX option package will come with 10 small rocket engines arranged around the all-electric roadster that will further improve its acceleration, top speed, braking & cornering.
Don't take this as a joke, Elon Musk has said many crazy things on Twitter that turned out to be true.
The Roadster will be powered by a 200 kWh battery pack that provides 620 miles of range between charges and it will move from 0-62 mph in just 1.9 seconds.
So imagine adding the SpaceX performance package to the Roadster , then we should expect a car well beyond hypercar territory.