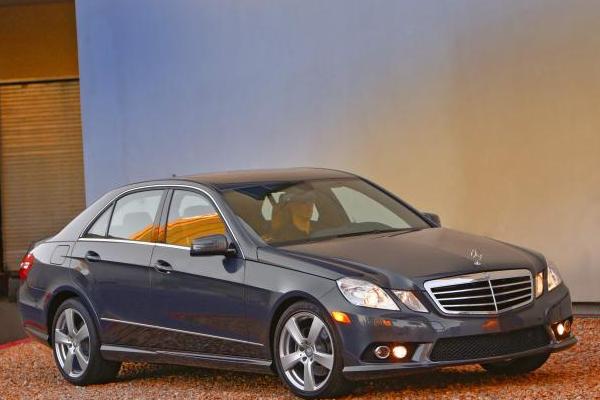 Back in the days, a large number of cars on Nigerian roads were imported from Europe. However, the tide has changed gradually and "American spec" has become today's cliche. Without an iota of doubt, most of our cars now come from USA.
Today, AUTOMILAS.com is bringing you the top 5 countries Nigerians source cars from as well as the estimated cost of shipping cars from those countries.
United States of America (USA)
There are several reasons we get lots of imports from here. Some of these reasons are: Availability of varieties, ease of importing cars from USA even if you reside in Nigeria as well as our love for cheap deals from USA car auctions. Another reason is the fact that cars are usually sent home by the large number of Nigerians who reside in USA.
Cost of shipping from US ports to Nigeria is $750, however, the cost is $950 from Galveston, Texas.  Trucking cost depends on how far the car is from the closest US port of exit. The lowest I've paid is $150 while the highest I've paid is $1,495 from Sacramento, California.
Some of the popular websites people search and buy their cars are: cars.com, copart.com,  autotrader mobile app, iaai.com and auctionexport.com
Germany
If you are hell bent on buying a Peugeot or a Toyota Avensis from USA, the Lord is your strength. However, these cars are found in abundance in Germany as well as Europe. Anytime you see a fully loaded car coming out of the Nigerian ports, that's an easy giveaway that that car is just landing from Europe. Some people buy these cars especially the older models just to use them as a box to convey goods to Nigeria.
Shipping cost from Germany to Lagos is also about €340 (Euros).
Some of the popular websites we buy cars here are mobile.de, autoscout24.de, autoscout24.com and ooyyo.com
Belgium
Belgium is home of Antwerp Seaport which is the second busiest seaport in Europe after Rotterdam in Netherlands. Several Nigerian bound cars are trucked to this port from neighbouring European countries before being loaded on a ship.
Shipping cost from Belgium to Lagos is €325 for cars , €425 for small vans and €750 for big vans.  You will also pay €65 (Euros) to courier the documents of the vehicle.
You can check cars available for sale in Belgium on these websites: gocar.be, autoscout24.com and ooyyo.com
Canada
Some cars are cheaper in Canada compared to USA but cost of shipping to Nigeria from Canada is usually higher. People also take advantage of the better exchange rate of about N280/Canadian Dollar as against the N360/US Dollar. We expect an increase in the rate cars will be heading to Nigeria from Canada with the current rate at which Nigerians are relocating to Canada through Express Entry.
One year ago, I got a cheap 2005 Toyota Echo from Copart auction in Halifax. The price was $306. I trucked it to the port for $160 and ended up paying $1,350 ocean freight to Nigeria. Kindly tell us in the comment section if you have a shipping company that offers lower rates.
These are some websites for searching cars in Canada.. autotrader.ca and kijiji.ca as well as auctions like Copart.
United Arab Emirates (UAE)
UAE is home to many beautiful and luxury automobiles. Some popular vehicles that are imported from UAE are: Prado, Land Cruiser, Lexus LX570, Pajero etc.. because some of these vehicles are scarce or non-existent in USA.
Cost of shipping a car from UAE to Nigeria is about $750 and could be more. Some companies also ship and clear your car through Nigeria Customs at a pre-determined rate. In this case, you'll just pick your car at their warehouse in Lagos.
Cars can be shopped from uae.dubizzle.com, dubicars.com, uae.yallamotor.com etc.
Note that any car you are buying may have been tampered with e.g mileage roll-back, repaired accident, flooded cars etc. This is why you are advised to do a VIN (Vehicle Identification Number) check to determine the history of the car you are about to buy.
Don't forget to like rate and share and tell us the country you buy/import your cars from.