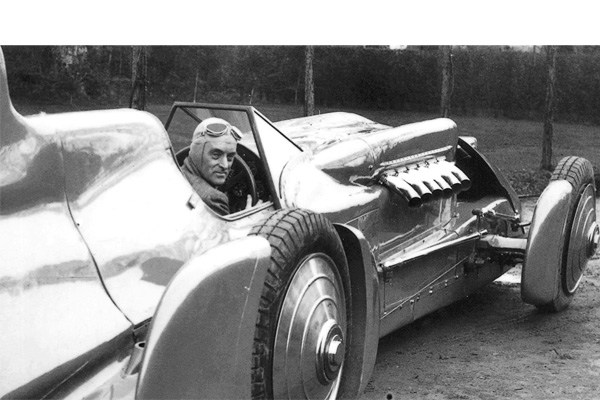 Founder: Ford Motor Company
Nationality: American
Henry Ford is famous for being the first automaker to mass produce cars that middle class Americans could afford. In other words, Ford transformed cars from an expensive item only for the rich into common means of transport.
He achieved this by sponsoring the development of the assembly line technique of mass producing cars.
This significantly influenced the automobile industry in America and enabled millions of Americans to own cars.
However, things would take an unfortunate twist.
During the World World II, Henry Ford lost daily control of his company. He wrested it back only to lose it again when he was discharged by his grandson
Founder: Bentley
Nationality: British
Walter Owen Bentley was an English engineer who designed engines for cars and aircraft, raced cars and motorcycles, and founded Bentley Motors Limited in Cricklewood near London.
The cars that he manufactured were popular for their impressive engineering and reliability.
But like the typical engineer, Bentley wasn't the best company manager. His company racked up huge debts in the 1920s before being bought out by Rolls Royce, who let him go in 1935.
Founder:  Co-founder of Benz; founder of Audi
Nationality:  German
August Horch was a German engineer and automobile pioneer. He was also the founder of the manufacturing giant, which would eventually become Audi.
Prior to co-founding Audi, August Horch was one of the founding fathers of Benz. In 1904, he went solo, founding Horch & Cie. Motorwagenwerke AG.
Following a dispute with his chief financial officer, Horch was forced to leave the company and re-establish it yet again in 1910. He could not use his last name anymore because his old company was using it, so he translated his last name, which means "hear" into Latin. And that is how Audi was born.
Founder:  Citroen
Nationality: French
André-Gustave Citroën was a French automaker. He is remembered chiefly for the make of car named after him, but also for his application of double helical gears.
The success of Andre Citroen's double helical gears made his company the 4th largest automaker in the world.
Sadly, he had a major weakness – gambling. His obsessive gambling habit ran him into debt. His indebtedness bit into the company's finances. It was for this reason that he was fired.
Founder:  Buick
Nationality: Scottish-born American
David Dunbar Buick create one of the most successful oldest surviving nameplates in United States motor vehicle history. He headed this company and its predecessor from 1899 until 1906.
David Buick proved to be a much better engineer than CEO. In the early 1900s, under his leadership, the company kept suffering huge financial losses. It was because of this that the new owner then – Billy Durant – got him fired. Durant later used the Buick Company to kick-start General Motors.
William Morris (later known as Lord Nuffield)
Founder:  Morris Motors
Nationality: British
William Morris was an English motor manufacturer and philanthropist.
He was arguably the greatest industrialist of his time. He founded Morris Motors, adding Riley and Wolseley, which together with Austin created the British Motor Corporation, forerunner of British Leyland. But despite his philanthropy and ambition, he was booted out as the Chairman of BL chairman in 1954.
Founder: Renault
Nationality:   French
Louis Renault founded one of France's largest automobile brand.
During World World War 1, his factory was used to manufacture armory such as the the first effective tank: the Renault FT tank.
In 1909, Renault commenced full-scale automobile production. But sadly, in the 1930s, Renault was accused of collaborating with the Nazis and sent to jail, where he lived out the rest of his days. In 1945, his company was nationalized by the French government headed by Charles De Gaulle.
Sakichi Toyoda
Founder:  Toyota
Nationality:   Japanese
Sakichi Toyoda was a Japanese inventor and industrialist. He started the Toyoda family companies – that was later renamed "Toyota".   However, it was his son, Kiichiro Toyoda, who  – in 1935 – established the world's largest automaker, Toyota.
Unfortunately, the post-war recession lead to low sales and revenues. Sakichi Toyoda  was forced to resign in 1950.