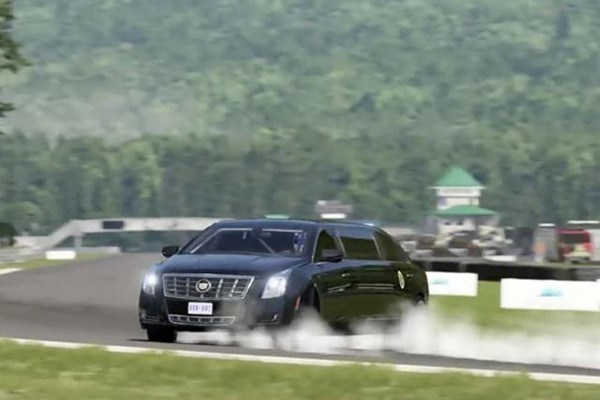 This is the 20,000 pounds Beast limo driving backwards and drifting through track corners at a very high speed .
When this video was posted online in 2016,many people taught it was the real-life footage of Secret Service agents training for "advanced reverse escapes" in the President's heavily armored car.
At first glance, the video looks so real. But the shape of the armoured Cadillac Limo ( check the old and new limo) and the sound of the engine are probably the biggest giveaways that the clip is not real.
The above footage is a clips from the 2015 Forza Motorsport 6 racing video game developed by Turn 10 Studios and published by Microsoft Studios for the Xbox One.
The latest release,the Forza Horizon 4 racing, has over 450 licensed cars .