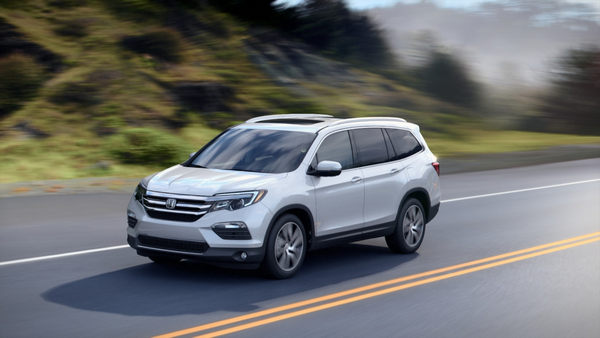 In few days to come, we all will bid a goodbye to the year 2018. But just before then, let's take a look at the most googled car brands in 2018.
Google is one of the most popular search engines we have in the world and a lot of people go there to get one information or another. In case you've ever wondered what the most googled car brand is; we have an answer for you.
One insurance company called Veygo collected  this data. The data took into account searches from 2018 and separates the data by country.
Veygo came up with a list of the most Googled car brands around the world based on the web search from the past 12 months.They went ahead to separate the data by country. Below, we have listed the most Googled car brands based on the number of countries that topped the searches.
1. Toyota:
The Japanese automaker took the first spot of the most Googled car brand in the world for the year 2018. Out of the 171 countries that were surveyed, the Asian car manufacturer emerged the most searched car brand in 57 countries. Amongst the surveyed countries are South Africa, New Zealand, Finland, Australia, the Philippines, Canada and the USA.
Toyota got about 7.8 million searches per month, while Honda got 7 million searches a month. Ford, the only US Company in the top 10, received 6.4 million searches per month.
2. BMW:
The German Automaker took the second spot just after Toyota. It was the most googled car brand in 25 countries.
3. Mercedes Benz:
Benzo bagged the third spot. It took 23 countries.

4. Lamborghini:
Lamborghini is the fourth on the list. It got most of its searches from 12 countries including   Venezuela, the Dominican Republic, Nepal, Pakistan, Bangladesh and Cambodia. The high-end luxury brand got over 3 million searches a month. Lamborghini is the only exotic car brand that made it to the list.
5. Tesla:
Tesla took the fifth spot. Tesla got its searches from 7 countries which include China, the Netherlands, and Norway.
6. Honda:
Even though Honda claimed the second spot in terms of total searches (7 million a month), it topped the list only in five countries, including Brazil and Indonesia.
Pagani was the least Googled vehicle brand around the world with only 18,560 searches. Other brands that did not get much attention were Chrysler and Acura.
Countries that showed patriotism in their searches were: France for Renault, Germany for Mercedes-Benz, Malaysia for Perodua, Sweden for Volvo and India for Maruti.
Some countries were not just loyal to their local automakers. For example, Japan's BMW obsession got noticed and Russia's curiosity about Hyundai was very obvious.
In the year 2017, Ford bagged the first spot of the most searched car brand, Lexus was second and Toyota was at fourth
CDT:AJ