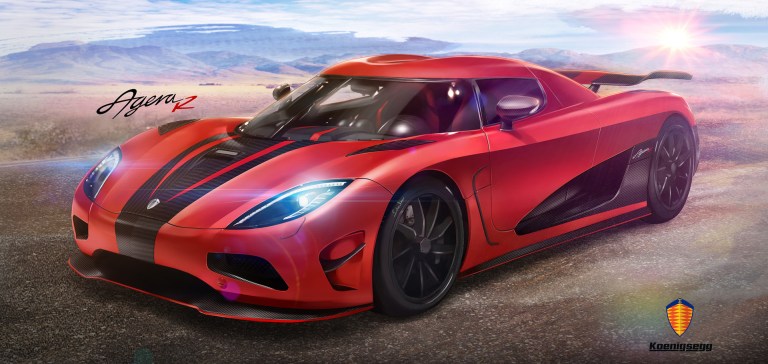 Generally speaking on cars and their overall performance, there's no other factor that's more thrilling and electrifying than speed. These four-wheeled monsters are the best ways of presenting human engineering efforts and show some excitement of supercars adrenaline moving through your veins.
In the motor industry, a huge number of cars generating a massive acceleration have been manufactured over the years, however, the industry experienced a turn around and since Koenigsegg Agera came to play in 2011, beating other supercars hand down with their amazingly fast ride
Koenigsegg Agera R
The brand name "Koenigsegg" isn't a marque of any of the world supercars like Bugatti or Ferrari. However, it has by all means made a great reputation over a little period of time in the industry, making headways above the world's best set of supercars in market. The Koenigsegg Agera R model is a typical example of the company's strength and might that blows off all other supercar in the market since its arrival in 2011, with a top speed of over 274mph; which is far faster than any supercar in market today. A 5-liter turbocharged V8 DOHC engine that has a compression ratio of 9.0:1 comes along with the car, the presence of this has made the car capable of generating 1200 pound-feet of torque and 1140 horsepower, which enables the Koenigsegg Agera to move so close from halt to 60mph in less than 2.4 seconds; as well as 0 to 186mph in 11.6 seconds, making a  world record.
Being the first vehicle to have a double clutch in just one input, the cost of purchase is about £1.1milllion. As a result of the dual clutch, the car has quicker shift times and a high level of instant acceleration. Furthermore, the Koenigsegg Agera R is a heck of a super race car. The carbon filter wheels, targa-style roof panels that aid high speed and the wind in air thrills are not absent in this supercar.
The car accelerates at a minimum of 2.8 sec for 0-100km/h and a maximum of 21.19sec for 0-300km/h, while its braking distance covers 30.5m.  Other amazing features of the Koenigsegg Agera are the fuel capacity of 80liters, the 120 liters luggage compartment, and the 197kg it weighs.