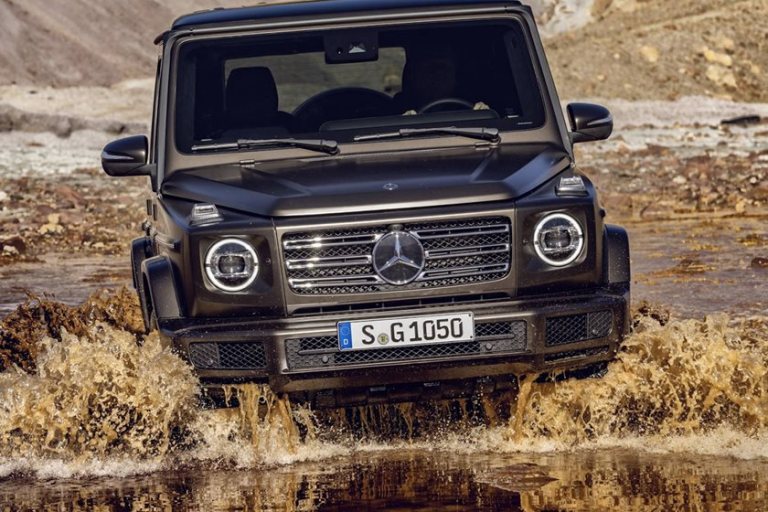 Mercedes-Benz has overtaken Toyota and BMW to claim pole position as the world's most valuable automobile brand, according to the latest study conducted by Brand Finance.
The German automaker grew 24% year-on-year to $43.9-billion as its car sales increased by 9.9% to 2.3-million vehicles. Slipping to second was Toyota (down 6% to $43.7-billion), ahead of third-placed BMW (up 6% to $41.8-billion).
Brand Finance said: "Mercedes-Benz invented the automobile, and is now leading the industry with a brand strategy focused on re-inventing the automobile. 
"Their success has been driven by the introduction of a new generation of vehicles led by their renewed foray into SUVs and smooth evolution of new technologies to move away from traditional internal combustion engines."
Outside the top 10, many Chinese automakers are enjoying remarkable brand value growth while focusing on the Chinese domestic mark ,now the world's largest; This includes Haval (up 124% to US$6.8 billion), Geely (up 62% to $6.0-billion), BYD (up 211% to $3.4-billion), Baojun (up 98% to $1.8-billion), and Foton (up 90% to $1.0-billion).
Earlier in 2018, Geely purchased 9.7% of Daimler, seeking to work on electric cars with the German conglomerate, while the German government said it would keep a monitor on the rrelationship.
The Volkswagen Group, which oversees VW, Audi, Porsche, Lamborghini, and several other brands, is still the most valuable overall at $75.8 billion for its entire portfolio.
Last year's biggest gainer,Aston Martin is up 268% over the prior year and now has a brand value of $3.6 billion. Aston Martin recently posted its first profitable year since 2010, which boosted it from 77th place on last year's list to 24th for the 2018 forecast.
Brand Finance also ranks its "strongest brands".