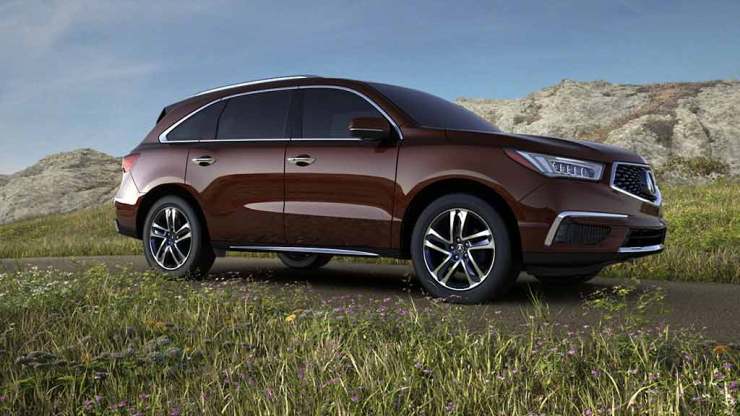 As you would suggest, the Nigerian auto market is presently one of the best in sales in Africa. Ever since the early 20th century, there have been massive volumes of car production. Initially, automobiles were invented to serve as mobile machines for easy transportation. However, they have been a show of wealth in recent times.
There is rarely a Nigerian who is not a fan of a specific ride as we see a lot of car brands daily.
Acura MDX
Acura MDX is a three-row crossover built in a way that gives a blending comfort and a spirited handling.
The Japanese car brand is manufactured with a 290 horsepower which runs perfectly on the 3.5 liter engine. The crossover is a four wheel drive. It is paired with a nine speed automatic transmission and an automatic emergency braking. Expectedly, the interior of the car is another notable feature of this ride with the presence of the dual infotainment screen and an optional rear seat entertainment.
Lexus RX350
Planning to get a vehicle with exclusive driver's assistance technology? Obviously, Lexus RX 350 is  the best choice. The midsize SUV is built with two complete sets of LATCH child-seat connectors in the rear seat. Likewise, the middle seats can borrow lower anchors from either side.
This Lexus ride comes with a fully loaded 3.5 liter V6 engine that is just so perfect for a 295 horsepower. The SUV's eight-speed automatic transmission makes up the most power of the engine.
Toyota seems to dominate the Nigerian Auto ecosystem… See Below
Toyota Venza
This Toyota model is one of the most recent SUVs from the automaker. The most obvious difference between this car and other brands from Toyota is the slicker exterior design that makes it look perfect for women.
For the benefits of the user, Venza is available in two models which makes it two different engine options. The LE model runs a 2.7 liter four-cylinder engine alongside an 181hp. The XLE is available on 268 horsepower generated from a 3.5 liter V6 engine. It comes with options of either a front wheel or an all-wheel drive.
Range Rover 2017
Over the years, Land Rover has manufactured amazing vehicles. These vehicles come with beautiful exteriors and reliable engine performance. As well, Range Rover is a beauty to the company and a big achievement.
The car is one of the best choices per Nigerian celebrities. Interestingly, it is a speed and land cruising machine against any highway. The sporty look ride pumps out a 550 horsepower from a supercharged standard V8 engines paired with a 3.0 liter space. Range Rover is everyone's dream.
Toyota Camry
Since the advent of the first Camry brands in Nigeria, it has been well accepted by Nigerians. In a good way, Toyota products are known to be strong and have durable engines. In this regard, Camry isn't excluded. Camry offers a 301hp on a reliable 3.0 liter V6 engine. Additionally, it offers an eight speed automatic transmission.