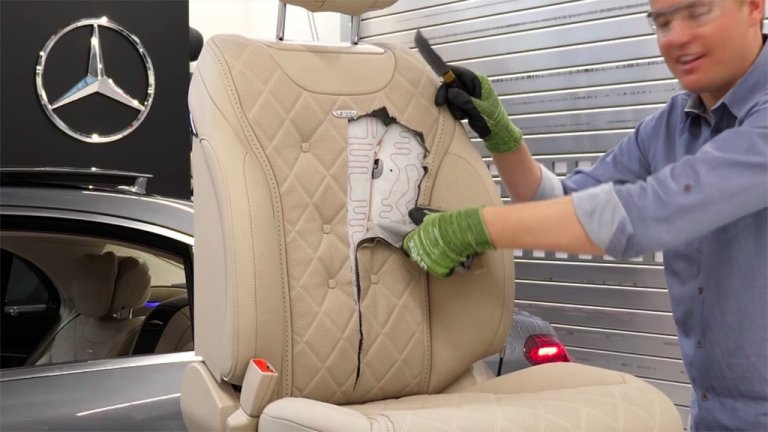 The Mercedes-Benz S-Class is one of the world's most iconic luxury saloons, boasting the latest in comfort, safety and convenience features.
But Have you ever wondered what's like underneath all that plush perforated leather inside a Mercedes-Benz S-Class seat?
Helping to relax your muscles isn't the only thing the seats in your S-Class can do. Like most other premium cars like Rolls-Royce,Aston Martins, Bentley to mention a few, the technology incorporated for the massage functions, heating and ventilation systems and safety features make the driver's seat look like an entire technological fair.
Controlled via the controller in the center console, with the functions displayed on the screen, the driver's seat provides so many options from the Hot Relaxing Massage, Hot Relaxing Shoulder, Activating Massage and Classic Massage, that makes the driver feels like there is a professional masseuse at his back.
To see this, Mercedes-Benz invited What's Inside channel to its HQ in Stuttgart, Germany ,where he cuts open and revealed what's inside the S-Class seats that make them just so good.
Aside from things you'd expect, like the ventilators and foam, you might be surprised to learn just how many air pockets there are inside.
Those little things inflate to massage your back, but not until you've already felt how comfortable the seats are thanks to all the cushioning and padding.
So, in case you were wondering, now you know what's inside the top Mercedes Benz sedan's seats.