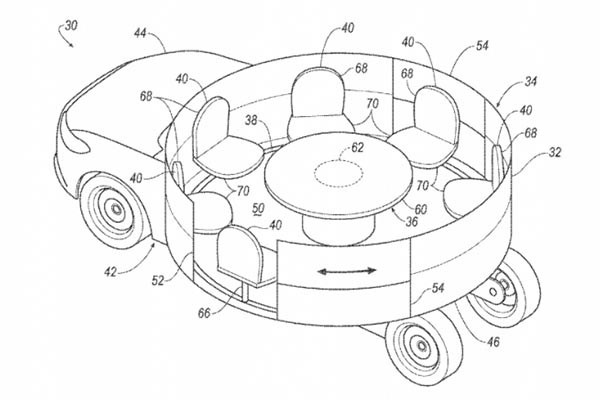 Ford has just filed an interesting patent with the U.S. Patent And Trademark Office. This patent seems more like something Nigerians will fall in love with ab initio especially those who love to party. It's a seating pattern inside cars that will allow the passengers seat round a circular dinner-like table facing each other.
The patent also revealed another photo that shows the interesting seating arrangement being covered by a canopy. Sadly, there is no plate of jollof rice or cup of cocktail on the table to complement the concept.
If you are wondering where the driver will seat, this is a futuristic seat that will feature in autonomous cars where there will be no front and back seat and people don't need to struggle for the front seat anymore.
Let's get ready to start having our owambe parties on the move.
You like or not? Tell us in the comment section and don't forget to like, rate and share.