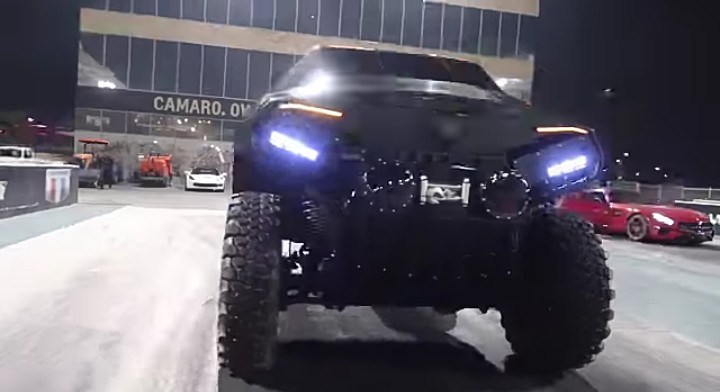 The Devil Devel Motors has started testing the prototypes of its six wheeled super SUV.
To demonstrate how fast it is , it was pitted against a Mercedes-AMG GT on a drag strip where it outran the sports car.
The Devel Sixty is essentially a tank with 6 massive 40-inch tyres that would make the Mercedes-AMG G63 6×6 and Hennessey VelociRaptor 6×6 look ordinary.
The 700 hp Devel sixty prototype is powered by a 6.7-liter turbocharged V-8 diesel paired with a custom six-wheel-drive system. It has a top speed 93 mph and will accelerate from 0 to 60 mph in 5.8 seconds.
The sports car is a 515 hp Mercedes-AMG GT , powered by a biturbo 4.0-liter V8 . It will go from 0 to 60 mph in 3.7 seconds.
Mind you, the Devel Sixty concept in this video is a $450,000 base model. Range-topping version up to 1,500 hp will be available .