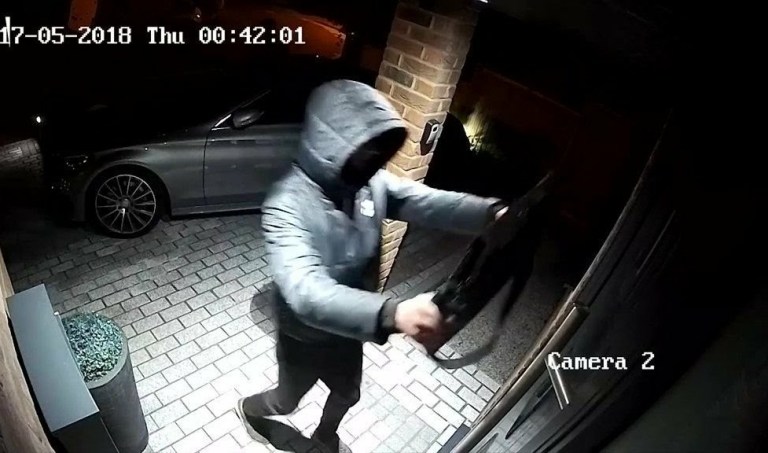 If you own or knows someone who has a car with keyless entry ,then you need to read this
A car theft victim has these to share:
He said: "Anyone got keyless go (merc) make sure you double click the lock button or put keys in a metal box, apparently this deactivates the key.
"Whatever device these C**ts use deactivates the tracker.
"The device has shut down my Merc app tracker.
"It's been deactivated and the car is still showing that it's on my drive. It will have different number plates on it by now my guess is."
See how they perform relay crime

When one of the thieves moves a device around the wall of the house, it picks up signal from the car key fob within seconds. The signal is transmitted to his accomplice's waiting next to the car's door with another transmitter.
After receiving this signal,the car's smartlock thinks the key is nearby, unlocking the door and giving the hackers full access. After taken the car away, they quickly replace the locks and entry devices with a new one.
What you can do to minimize their chances of hacking into your car's security system is by keeping the car key fob in metal box which blocks them from receiving the key signals.
With these hacking devices readily available from Amazon and eBay for as little as £100 ,you may need to increase your car security with a tracking device and wheel clamp.