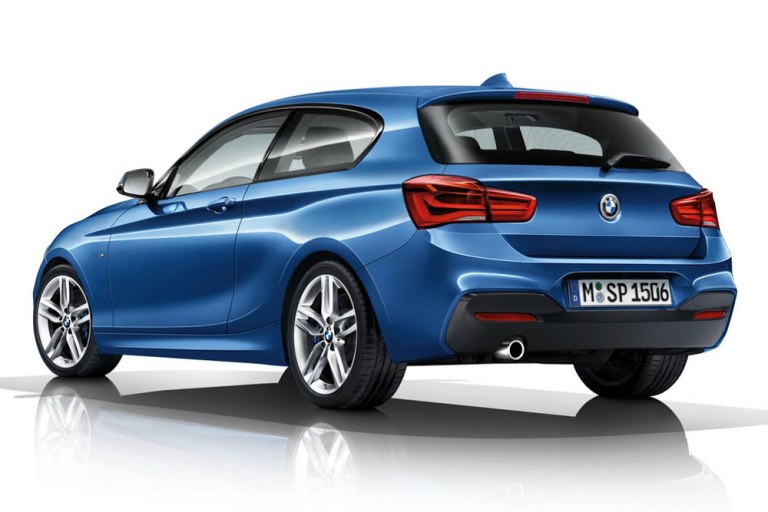 It's very common in automobile world to see a car model borrow its engine from another manufacturer especially if the manufacturers is owned by a single large conglomerate.
An example is the Volkswagen Golf GTI that shares its 2.0-liter turbo engine with several other models from brands within the Volkswagen group, like Skoda Octavia RS and SEAT Leon FR.
Sometimes, manufacturers from different families can also decide to exchange technologies, engines and components , like the following models listed below
1)Mercedes Benz A-Class – Renault
The 114bhp diesel Mercedes-Benz A-Class badged as A180d uses a 1.5-liter dCi Renault diesel engine and goes from 0-62mph in 10.5sec. Dacia and Nissan also use the same engine.
2)Alfa Romeo Giulia QV – Ferrari
The 510 hp Alfa Romeo Giulia is powered by a 2.9-liter V6 biturbo engine developed jointly with Ferrari.
3)BMW 116i (F20) – PSA
BMW and the French group PSA jointly developed the 1.4-liter (EP3) and 1.6-liter (EP6) engines found in some Mini, BMW 1 Series / 3 Series and PSA Group cars.
4)Pagani Huayra – Mercedes-AMG
The €850,000 Pagani Huayra is powered by Mercedes-AMG's 6.0 L bi-turbo M158 V12 engine. This engine develops different levels of power like 720 hp in coupe ,754 hp in roadster and 745 hp in BC
5)Smart Fortwo – Renault
Daimler Group owns Smart Fortwo as well as Mercedes-Benz.
Smart Fortwo's petrol engine can also be found in some Renault and Dacia models.
6)Aston Martin Vantage – Mercedes-AMG
Aston Martin Vantage like its bigger brother, the DB11 is powered by a 4.0-liter Mercedes-AMG M177 twin-turbo V8 engine from Mercedes-AMG.
7)Lamborghini Huracan Performante – Audi
Lamborghini Huracan's incredible performance was possible thanks to a V10 FSI engine, which is also found in Audi R8.
8)Donkervoort D8 GTO RS – Audi
The Donkervoort D8 GTO ,Audi RS3 and TT RS are all powered by Audi's 2.5-liter five-cylinder turbo engine.
9)Lotus Evora – Toyota
The Lotus Evora's V6 engine is developed by Toyota and delivers up to 436 hp (325 kW) in the Lotus Evora GT430.
10)Toyota GT86 – Subaru
The Toyota GT86 and Subaru BRZ share the same engine, a naturally-aspirated four-cylinder engine designed and developed by Subaru.
Credit Motor1