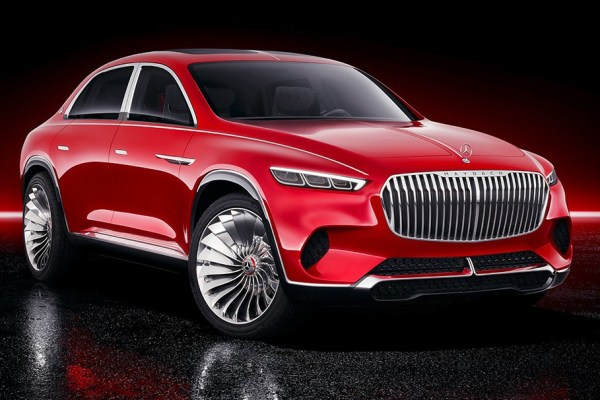 Maybach Motorenbau, was originally a German car manufacturer. The company was founded in 1909 by Wilhelm Maybach and his son before being acquired by Daimler-Benz in 1960.
Automilas.com present to you "9 Facts About Maybach Auto".
1.
Wilhelm Maybach was part of the construction of the first Mercedes automobile in 1900. He left in 1907 to build his own and in 1921 the first Maybach rolled out of production row.
2.
Maybach automakers manufactured engines for the panther and tiger armored tanks used by nazi army in WW2
3.
Maybach brand is considered the opulent member of the Daimler -Benz family ,where as Benz competes with BMW and Audi , Maybach competes with Rolls Royce. This puts it in a whole other category of competition
4.
The Maybach Exelero worth $8m=#2.9billion was the most expensive at that time of production (but now, it's  The Rolls Royce Sweptail worth about $13m=#4.7billion). The Exelero was equal to 4 Bugatti Veyrons or 8 Ferrari Enzos.
5.
Maybach makes the heaviest and longest cars with weights exceeding 2800kg and length over 6 meters.
6.
Each Maybach engine is handmade by one technician and it is signed at AMG work show room
7.
Maybach is the first car to make cars with solar cells in its roof..The Maybach 57s and 62 models have 30 solar cells which generate 63watts, this is used to power the AC when the car isn't turned on or being driven, this cools the car by 15 degrees Celsius on hot sunny days..isn't that a luxury feature all cars need in the tropics?
8.
Mercedes-Maybach S600 is the quietest luxury sedan car ever made. It has a ton and tons of sound deadening materials used around the doors and joints of the car
9.
Would you believe that Maybach officially became a sub brand of Mercedes in 2014? This was done to prevent the Maybach autos from going bankrupt as sales of Maybach cars went really low.
Pls feel free to add yours to the list.