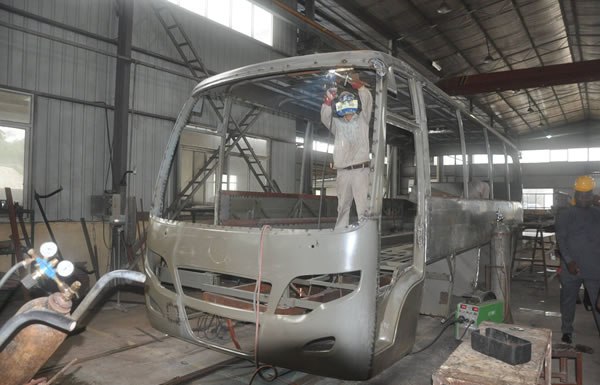 When a car needs respraying, it is usually because of the following reasons: the old paint is scratched and flaking off or simply the owner just grow tired of the old color and want to get a new one.
The demand for respraying cars is quite high, but only in unofficial automotive service because the price tags of genuine dealers are often pricey. Nowadays, most auto repair shops offer car painting, however, the quality is not the same. You need to conduct thorough researches on your own before taking your beloved car to one of those shops, to make sure you don't throw your money down the drain. Local auto repair shops offer different kinds of paint and procedures for various types of vehicles and demands.
Conduct thorough researches before taking your beloved car to one of those shops to make sure you don't throw your money down the drain​
When do you need to respray your car?
Scratches should be properly handled. While minor ones can be easily handled by polishing, deep scratches can only be treated by respray the whole car. Some economy cars have substandard paint coating that easy slough off or fade after a while of using should also be resprayed.
Otherwise, sometimes car owners look for a respray with a different color just to restyle it.
Things to remember when you decide to respray your car
1. The color
If you want to respray your car with the same color as the original one, you should know its color code, which will be printed along with other important information on a metal plate located under the bonnet and beneath the front windshield. In case you cannot find it, contact local dealers and ask for help, maybe they can look up the information in their database (if your car model is not too old).
If you want to change the color, ask for a color palette. A tip here is to bring the palette under daylight and other lighting conditions so that you know exactly what your color looks like before applying it to your vehicle.
The final color on your car would look exactly like the color you saw on the palette if they follow the procedure rigorously. Paint of different colors will be mixed in a ratio determined by high accuracy electronic scale. Make sure that your auto service has those kinds of equipment.
2. Exterior painting and full coating
Exterior painting means you only have to paint the parts of the frame where it's visible when you stand outside of the car. This is relatively simple because all your internal components remain intact.
Paint of different colors will be electronically mixed in an exact ratio​
On the other hand, full coating requires complete removal of internal parts and engines. Machinery and furniture would be lifted out, leaving the frame behind for static painting.
3. Essential paint layers
Even coating and complete painting of the frame is not yet enough. A proper color needs at least 4 to 5 layer of paint. The first layer is for anti-rust, the second one is the primer, the next one is the basecoat and the last one is a clear coat. Some customers might want their car to look extra deep so maybe 2 or 3 layers of basecoat will be needed.
4. What kind of equipment that a specialized auto painting service should have?
A proper painting shop should have rooms specialized for car painting and a kiln. By doing that, it will ensure that the car is painted in an enclosed environment, away from dust particles from the outside, which could damage the car's coating. Other equipment includes paint mixer, coating gun, and polishing equipment after the painting process.
Give your car a nice glossy look before leaving the shop
A car painting shop equipped with necessary equipment is just the prerequisite. Still, you should consult with experienced car owners who have their cars painted before. You could reach out for them by going online to car forums and social networks where they often leave comments about their experience.
5. How long should the painting process take?
It depends on the complexity of the painting process. Painting the whole frame inside out, of course, takes more time than just painting the car casing. The average time to fully paint a car is about 4 days.
6. How to maintain the paint
Because the paint layer is frequently exposed to the environment so the external factors are the ones that should be taken into account here. When parking, you should choose to park under shade or a place with shelter. Strong sunshine and acidic rainwater are not good for the paint. Small stones and rocks shot up from the road and animal feces are equally bad. Also, wash your car with clean tap water, not well water since it will stain the paint very quickly.
Vinyl stickers: Easy to do, cheap and easy to remove
Who says stickers are for the poor?
If you don't want to make any changes to the original paint, consider using vinyl stickers for your car. There are many types of high-end stickers that give your car a dope look without having to damage your paint. You'd think that stickers are only for mid-range and economy cars. Well, you might be wrong. Many luxurious cars resort to changeable stickers when they want to change the color of their cars. Two commonly known vinyl stickers brands are Hexis and 3M, though 3M is a little bit more well-known since it is cheaper.