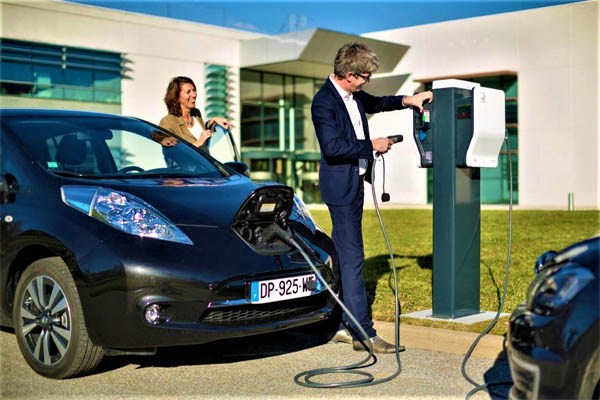 It goes without saying, Electric Vehicles, or "EVs", are the future of automobiles.
And as such the United Kingdom is planning to eliminate petrol and dissel-powered cars by the year 2040 and get them replaced by Electric Vehicles.
The government of the United Kingdom recently unveiled a proposal that requires new homes, street light posts and businesses to have charging points.
To demonstrate their seriousness, the government is planning to boost the plan with a £400 million ($530 million) fund for companies that produce and install EV chargers.
All these are part of a process by the government to reduce emissions by 80 percent compared to 1990 levels.
According to Transport Secretary, Chris Grayling, all these are a part of a big plan to eliminate gas-powered cars, but given that EVs currently can't travel nearly as far, the nation will need to have a robust charging infrastructure in place well ahead of that. The aim is to have "one of the most comprehensive support packages for zero-emission vehicles in the world,".
The current drawbacks to this plan is that, EVs can only go about 250 miles, maximum, less than half the distance of gas- or diesel-powered cars. On top of that, it can take hours to charge an EV, compared to just minutes to gas up a regular automobile.
Indeed, in no distant time, these drawbacks will be surmounted.
Can Nigeria current pathetic epileptic power supply challenges allow us to partake in this future?