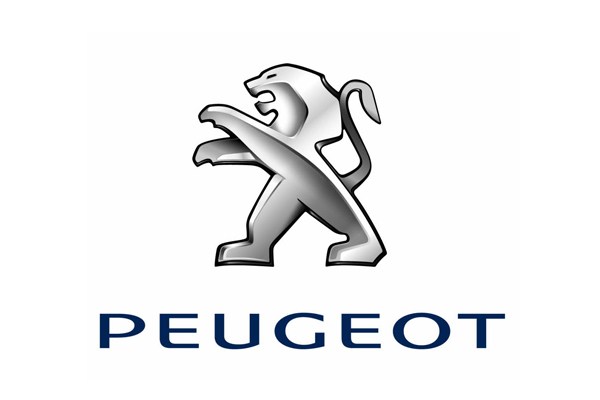 9. Cadillac
Year founded: 1901
Founders:  Lemuel Bowen, Henry M. Leland
Country: United States
Unknown to most, Cadillac was founded by Henry Ford, the founder of Ford Motors.
In 1901, Henry Ford founded the Henry Ford Company, with the objective to manufacture automobile
He left the company due to disagreements with financial backers Lemuel Bowen and William Murphy, taking his name with him.
Murphy and Brown brought in Henry Leland to appraise the abandoned factory so it and its equipment could be put up for sale, but Leland convinced them to continue the manufacturing business. They renamed themselves Cadillac in 1902. The company was purchased by General Motors in 1909 but had already made a name for themselves in selling luxury vehicles by then.
8. Fiat
Year founded: 1899
Founder: Giovanni Agnelli
Country: Italy
Fiat was founded With the full name Fabbrica Italiana Automobili Torino. Bu it became more popular with its abbreviation, "FIAT", which translates to Italian Automobiles Factory, Turin.
The first Fiat car was made in 1899, the same year the company was founded.
Apart from automobiles, Fiat has also taken part in weapon manufacture.
Fiat now owns Chrysler Automobiles, and the two merged to form Fiat Chrysler Automobiles in 2014.
7. Renault
Year founded: 1899
Founders: Louis Renault, Marcel Renault, Fernand Renault
Country: France
This car-maker was founded by brothers Louis, Marcel, and Fernand Renault. Louis was the engineer, while his brother Marcel, handled business.
Renault began to produce its own engines independently in 1903. The company would shift its focus to building trucks, buses, and commercial cargo vehicles before the war, then military aircraft engines and ammunition during the first World War, and then agricultural and industrial machinery. They continued to manufacture cars throughout these periods.
6. Land Rover
Year founded: 1896
Founders: Sumner and Spurrier families
Country: United Kingdom
Area served: Worldwide
Founded in 1896 in England as the Lancashire Steam Motor Company. Over the period of its existence, it has experienced several name change. For instance, in 1907, they renamed themselves Leyland Motors.
In 1968, Leyland Motors changed its name to British Leyland Motor Corporation Ltd (BLMC) as it merged with British Motor Holdings. It became a state-owned company in 1975 and then once again changed its name in 1986 to The Rover Group. Between those last two events, the Land Rover brand was formed in 1978.
Early models of the Rover variety were produced by  Leyland Motors company since 1948 up until this day. It is even considered a British brand.
5. Škoda Auto
Year founded: 1895
Founders: Václav Laurin and Václav Klement
Country: Czech Republic
Area served: Worldwide, except North America and Brazil
Founded in 1895, Škoda Auto was originally named Laurin & Klement. At its fledgling stage, it manufactured bicycles, motorcycles, and cars in Mladá Boleslav, Kingdom of Bohemia.
In 1905, it began producing cars. The company quickly rose to becoming the biggest automobile manufacturer in all of Austria-Hungary.
In 1925, the company was acquired by Škoda Works, and industrial conglomerate, and renamed and rebranded to Škoda Auto, now more commonly known simply as Škoda. In 2000, it became a subsidiary of the Volkswagen Group.
Today, the company is the biggest and most popular car brand in the Czech Republic.
4. Mercedes-Benz
Year founded: 1883
Founders: Karl Benz and Gottlieb Daimler
Country: Germany
Area served: Worldwide
Technically, Mercedes Benz wasn't officially founded until 1926, but it is the result of a combination of two other automobile manufacturers that have been around for much longer.
It was founded in 1890 by Gottlieb Daimler and Wilhelm Maybach. It started off by producing petrol engines. After the company saw success in small race cars, it shifted its focus producing Mercedes models.
Meanwhile, Benz & Companie Rheinische Gasmotoren-Fabrik, founded by Karl Benz, Max Rose, and Friedrich Wilhelm Eßlinger, was created in 1883.
It began manufacturing industrial machines and gas engines before Benz decided to focus on his true passion – automobiles, or as he called them, "horseless carriages." He made the Benz Patent-Motorwagen, the world's first gasoline-powered automobile, in 1886.
These two companies merged to form Mercedes-Benz in 1926, and they have achieved an incredible amount of success after that.
3. Opel Automobile GmbH
Year founded: 1862
Founder: Adam Opel
Country: Germany
More commonly known simply as Opel, this car company was founded January 21, 1862 as a sewing machine manufacturer. The company began making bicycles in 1886 and made its first car in 1899.
The company later resolved to rebuild and manufacture cars alone, dropping their sewing machine business.
By 1913, they had become the biggest car company in Germany, and come 1930, the biggest in Europe.
Opel has not only manufactured cars under its own brand, however, also selling vehicles under the brands Vauxhall, Buick, and Holden.
Opel is now a subsidiary of Groupe PSA, though it used to be a subsidiary of General Motors.
2. Tatra
Year founded: 1850
Founder: Ignác Šustala
Country: Czech Republic
Founded as Ignatz Schustala & Comp., Tatra is owned by the Tatra Truck company. It started out manufacturing horse-drawn carriages. In 1891, the company branched out into producing railroad cars, renaming itself as Nesselsdorfer Wagenbau-Fabriksgesellschaft in the process.
In 1897, Tetra's technical director Hugo Fischer von Roeslerstamm purchased a Benz automobile from himself and used it as inspiration to make the company's very first car, called the Präsident, later that year. Their first truck was manufactured the following year.
The company officially stopped producing passenger cars in 1999 but continues to make trucks, especially all-wheel-drives.
1. Peugeot
Year founded: 1810
Founder: Armand Peugeot
Country: France
Area served: Worldwide
As far back as 1810, Peugeot originally was a family-run coffee mill. In 1830, it ventured into the manufacturing bicycles , then salt, pepper, and coffee grinders in 1842.
Peugeot first opened its doors as a family-run coffee mill company in 1810 and eventually began manufacturing bicycles in 1830, then salt, pepper, and coffee grinders in 1842.
Armand Peugeot was interested in automobile manufacturing from early on and began producing cars in 1882.
Peugeot's first car was put out as a collaboration with Leon Serpollet in 1889, and it was a steam tricycle that was too unreliable for mass production. In 1890, they made a better internal combustion car with the help of a Panhard-Daimler engine.
Family differences caused Peugeot to leave and found Société des Automobiles Peugeot in 1896, two years before he would begin manufacturing motorcycles, too. In 1926, the motorcycle and car makers officially split into separate companies.
CDT: AJ