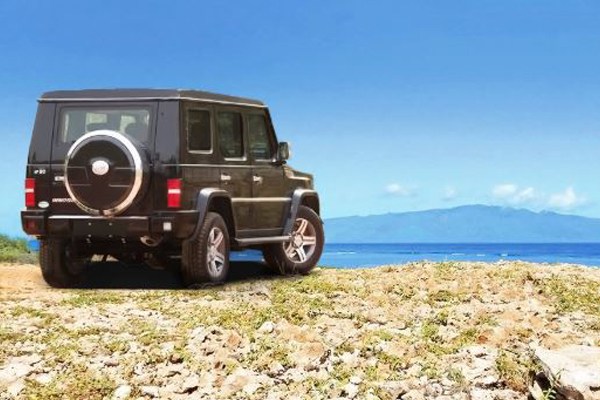 Innoson G5 is a front-wheel drive vehicle that offers 220 km/hr top speed. You get to save some money on fuel as it has low fuel consumption.
Innoson is a pioneer Nigerian automaker known for producing cars that can compete with their counterparts around the world. One of its latest products is the G5 SUV which is proudly made in Nigeria.
The car is made of high-end features that provide comfort and maximum safety.
With a good speed drive, it accelerates from 0 to 60 miles per hour
Key specifications and features
Automatic transmission or manual transmission
Mitsubishi 4G69S4N Engine
Low fuel Consumption
SRS Airbags
ABS + EBD
Traction Control
Fuel Tank:75 Litres
Seating Capacity: 5
Engine durability
For a smooth and stress-free ride, the state-of-the-art vehicle ticks the box with its Mitsubishi four-cylinder engine. Accelerating to about 60 miles per hour in less than 8 seconds, its users can always get to their destination in time.
The crossover SUV comes in either an automatic transmission system or manual system, so you get to make your choice based on your preference.
Worried about spending so much money on fuel? Relax, it's fuel consumption is very minimal. Thanks to its 75-litre, you can drive long distances without having a low tank.
The Innoson G5 boasts fuel economy rating at 7.3L/100 kmh
Safety while driving
Airbags are a must-have for modern cars, and the Innoson G5 isn't an exception. Users are well protected by several advanced SRS airbags. There's also a 3-point seatbelt for maximum safety.
Offering a smooth driving experience, Innoson G5 has a digital braking system. Brake safety is further prioritized with the provision of a Brake Assist BA and Electronic Stability Control.
Moreover, in tune with modern technology, the ride has a Remote Keyless Entry System with Alarm. There's also a digital lock to ward off intruders. Parking is made easy with a rear sensor and video camera.
Stylishly designed with power windows, power sunroof, power steering and power door locks
Prioritized driving comfort 
All previous Innoson cars are no match for the G5 in terms of relaxation. It comes with a video playback system. Formats such as MP3, MP and FM radio are supported by the system. You also get to enjoy great video viewing on a big screen.
Other features of the Innoson G5 include: digital foldable rear-view mirrors, windows, sunroof, steering and door locks.
Cost and purchase
Like other models of Innoson, the G5 can be purchased all over Nigeria. All you have to do, is walk into any of their dealer outlets or showrooms scattered across the country.
There's provision for a flexible payment plan like the auto financing for qualified buyers from designated banks. With a 3-year warranty, the G5 selling price starts at six million naira.