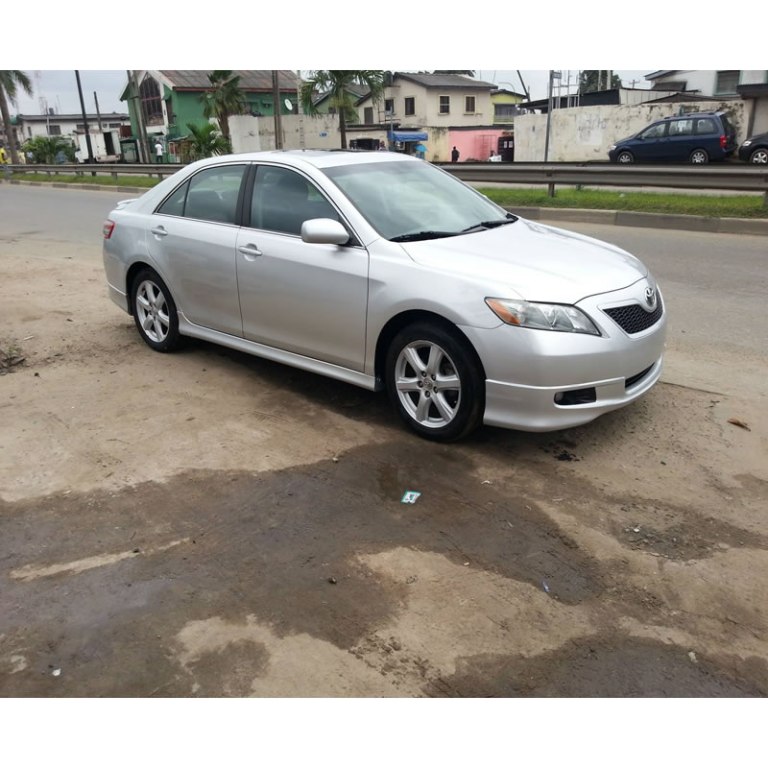 You had one but lost it or you are totally new to this process? Here is guidance for all kinds of driving license application. Check out inside for step-by-step process!
How to apply for driving license in Nigeria
Driving license application process in Nigeria will be made easy and wahala-free if you strictly follow these 8 steps:
Attend driving training course at an accredited school according to FRSC
Take the driving test supervised by VIO (vehicle inspection officers)
Obtain the certificate of driving proficiency
Complete application form and make payment. There are 2 ways you can do this as below.
Once passing the driving test, choose either of these ways to continue
Offline:
Fill in the driver's licence application form at DLC (Driver's Licence Centre). Before giving you the form to complete, the officer will ask you to present your driving school certificate, learner's permit as well as your birth certificate.
Pay the licence application fee at the participated banks or online. When going to the bank to make payment, remember to take the copy of drivers licence form with you as they will need your drivers license application ID.
Online:
Click onto DL Application, a drop down list will show up. Choose New Driver's License
Type in your driving test certificate number in the box and click on Validate
Once your number validated, complete online application form required
Make payment of application fees online and print out Acknowledgement slip
***Some participated banks are FCMB, WEMA, UBA, UNION, etc…
FCMB, UBA, UNION or WEMA are places you can pay
From the next step, you must proceed to the office yourself. You aren't allowed to send other people to get it done for you.
Submit all kinds of forms to the BIR (Board of Internal Revenue) and VIO at the DLC to get endorsement, including:
payment slip
application form
learner's permit
certificate from driving school
certificate of VIO test
certificate of eye test
birth certificate.
Get biometric data captured by presenting to the FRSC officer at the DLC
Take a temporary license while waiting for the official to be issued. This temporary version will expire after 2 months.
Within 60 days since your application, come to BIR Office to pick up your official driver's licence.
How much does it cost for new driving licence application?
Following are the latest fees for new driving license application in Nigeria.
Certificate of driving school: 8,000 nairas
Certificate of VIO test: 1,000 nairas
Certificate of eye test: 500 nairas
Driver's licence payment: 6,350 nairas (3 years) or 10,450 nairas (5 years)
Let's see how much people actually paid for their driving license!
Please note that you may need to pay a bit more for some related services but this amount of money should not exceed N2,000. Make sure you know exactly how much it costs as well as how the process goes to avoid unwanted charges!
Nigeria drivers license application form
As I mentioned earlier, you can either fill in Nigeria drivers license application form online at FRSC website or directly at the DLC. These driving licence application forms require basic information related to your background and health index. It's not difficult to complete these documents, but you may need to double check some data listed below so as not to waste time for this paperwork. The form is consistent everywhere in Nigeria, Lagos State drivers licence application form is exactly identical to any other states throughout the country.
Title: (Mr/Mrs/Miss) Surname
First name
Other name
Sex: Male/ Female
Date of birth (DD/MM/YY)
Place of birth (City/ Town)
Marital status
Nationality
Address information (House/ Flat/ Plot number), Street
State of origin
Local Govt of Origin
Phone number(s)
Occupation
Mother maiden name
Height
Blood group
Phone number of next of kin
Nationality of next of kin
Years of application: 3 years or 5 years…
Proofread the form after completion to make sure everything's accurate
FRSC drivers license application – FAQs
Check through the common concerns around FRSC drivers license application so that you know where to find address for driving license application, how to save time or what to prepare in certain cases!
How can I find accredited school to take driving school certificate?
To see the list of accredited schools throughout Nigeria, you can:
Select the State near you
Click on Search
Or you can ask any Information Processing Office in your area. List of offices can also be obtained here!
After I submit my information, can I change it later?
Such important information as date of birth can't be changed after submission, but some other data like marital status or name can be adjusted. However, make sure you bring along the evidence of changes when requiring to correct the information (for example: marriage certificate…)
How can I shorten the time for application at DLC as I'm very busy?
We're afraid that there's no step you can omit in applying for new driver license. However, to minimize the time you spent at the center, you should refer to driving licence online apply as in guidelines above. When visiting the center, you just need to submit essential documents and have biometric data captured.
Take the online process to cut down on time at the centers
How to lodge an application for lost driving licence?
On the website of Federal Road Safety Commission, there are several categories you can choose, including to apply for replacement driving licence.
Hover mouse on DL Application
Select Re-issue of Driver's Licence
Enter your Driver's Licence Number and Date of Birth
Click on Search and complete all forms required
How can I apply for provisional driving licence?
All steps aforementioned are for those wanting to apply for full driving licence. To apply for provisional driving licence (or learner's permit), please refer to Guide to get a driving learner's permit in Nigeria for clear-cut instructions.
Conclusion
Driving license application is a must if you want to drive on Nigerian public roads. No matter what motorized vehicle you're riding, whether it's a motorcycle, car, bus or truck, you must obey the traffic laws to get a driver license, serving as an identification of driver's education and personal identity.
We hope that this thorough article has pondered most of your questions relating to this procedure. And don't forget to check out more on Automilas.com for useful tips and advice!