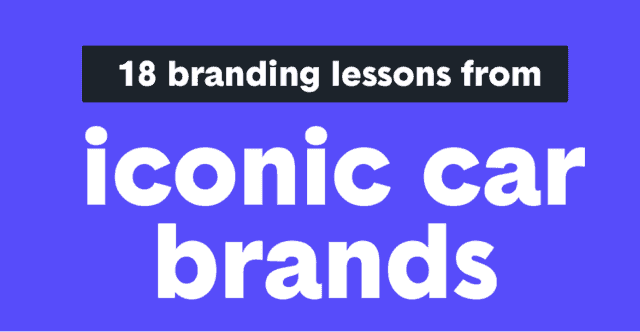 Businesses in just about every field can learn a lot about marketing, advertising, product design, and customer service from car companies. That's because car companies invest heavily in creating brands that resonate with consumers. (We have many choices when it comes to buying cars, and car companies know this.)
The Zebra researched 18 branding lessons from famous car companies that can be transferred to other businesses. Here are the top takeaways from well-known brands, such as Ford, Tesla, Toyota, and Jeep.
Ford: Lean Into Your Story
Ford has been around for more than 100 years. Though it continues to innovate, it relies heavily on its well-known story. Almost every student learns about the Model T in school.
They can rattle off details about how this was the first car mass produced and conjure up images of the early automobiles. Ford uses this perceived authority, and its iconic story, in its branding and marketing efforts today.
Tesla: Find an Influencer 
Tesla has never needed to spend a lot on advertising. It has Elon Musk, one of its most valuable assets.
He regularly attracts a ton of attention to the brand, whether tweeting at the Securities and Exchange Commission or performing a strip tease at a product launch in China.
Toyota: Carve Out a Niche
There's a reason why this Japanese car maker remains one of the most popular car companies in the world.
It has carved out a niche for itself and made itself the leader in the hybrid car market. Toyota also spends huge sums of money on research and development and continues to innovate.
Jeep: Sell an Experience, Not a Product
Those who buy Jeeps often imagine themselves cruising along a scenic coast line in their open jeep or off-roading it in a hilly jungle.
That's because Jeep challenges its customers to think beyond the physical product and to imagine where they can take the Jeep and what they can do with it.
Check out the infographic below to dive deeper into what Ford, Tesla, Toyota, and Jeep can teach us about branding — and learn more about branding from Mercedes-Benz and Mini as well.