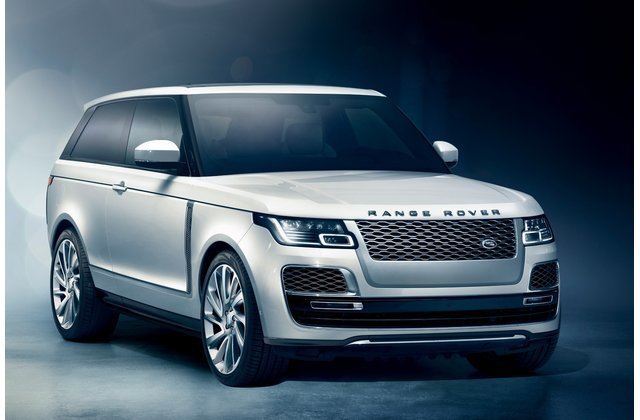 If you're looking for the most high-end car you can find, these are the ones you want to consider.
1) Range Rover SV Coupe N121m (£240,000)
The SV Coupe is a product of Jaguar-Land Rover's Special Vehicle Operations division, and represents the very best of what Range Rover has to offer. Each of the 999 SV Coupe being created uses the same supercharged V8 found in the SVAutobiography, and has more luxury features than you can count.
2) Karlmann Kings N787m ( £1.56m)
Karlmann King is the world's most expensive SUV, and only ten will ever be built.
Named after a 6th century king of a part of modern-day France – Carloman I, most of the interior features are controlled via an app, including seats, the air purifier, the flatscreen TV and the indoor neon lights.
3) Rolls-Royce Phantom VIII N216m
Cars simply don't get more opulent than the Rolls-Royce Phantom,the biggest Rolls-Royce you can buy . Rolls-Royce just launched the new eighth-generation Phantom, and it's exactly as luxurious as you'd hope.
The standard wheelbase Phantom starts at about $450,000. The Addition of more than $150,000 in bespoke options put the average order price to $600,000.
4) Bentley Mulsanne N108m ($300,000)
This Bentley car named after the Mulsanne Corner of the Le Mans racing circuit is the most luxurious vehicle Bentley can build. The rear seats are inspired by first-class airplane appointments, and the options available are limited only by your imagination and your budget.
5) Mercedes-Maybach S650 Cabriolet N116m
Mercedes-Benz puts everything it knows about building cars into the S-Class, and the most luxurious drop-top version you can get is the V12-powered Maybach S650. It even comes with its own set of luggage.
6) Mercedes-Maybach S650 Pullman N216 ($600,000)
Tycoons, celebrities and heads of state are all counted among customers of the exclusive car.
In addition to providing spacious seating in first-class comfort for high-ranking passengers, the new Mercedes-Maybach Pullman is also the embodiment of exclusivity at its highest level.
7) Rolls-Royce Ghost N90m ($250,000)
Compared to most sedans, the Rolls-Royce Ghost is huge. But on this list, its length is nothing special. That means it's small enough to drive yourself if you want to give your chauffeur the day off. It's still a Rolls-Royce, though, so the back seat is always the best in the house.
8) Rolls-Royce Wraith N149m (£295,000)

If you want your Rolls-Royce to be a bit more sporty, then the Wraith is the car for you.
Propelled by a muscular V12 engine, this is the most powerful series model to carry the Rolls-Royce name. Wraith delivers a truly remarkable, spirited drive unlike any other.
Which of these luxurious machines is your favourite dream car?