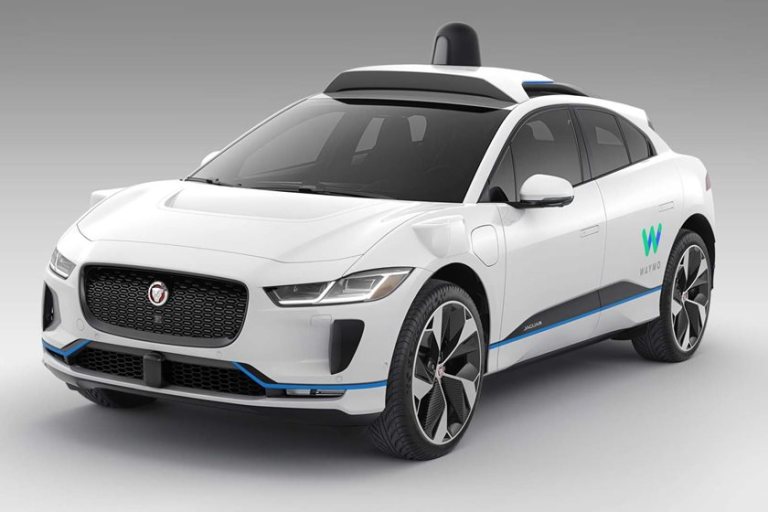 Jaguar Land Rover has secured a deal potentially worth £1.3billion to supply 20,000 new all-electric I-Paces to Google's self-driving company, Waymo.
Unveiling the joint deal in New York Auto Show , the two firms said: Jaguar Land Rover and Waymo today announce a long-term strategic partnership.
The self-driving Jaguar prototypes will join Waymo's existing fleet of 600 Chrysler Pacifica Hybrid minivans.
The aim is to create the world's first premium self-driving electric vehicle for Waymo's driverless transportation service, which plans to launch later this year and offer customers the opportunity to hail a driverless car with an app.
The zero-emissions battery-powered Jaguars, which will cost from around £64,000 to £82,000, will be used as self-driving prototypes for the initiative, formerly known as the Google self-driving car project.
Jaguar said that up to 20,000 I-Paces will be built in the first two years of production and be available for riders of Waymo's driverless service, serving a potential one million trips per day.
The companies said they will work together to design and engineer self-driving Jaguar I-Pace vehicles.
They added: "This long-term strategic collaboration will further Waymo and Jaguar Land Rover's shared goals: to make cars safer, free up people's valuable time and improve mobility for everyone."
The I-Pace is being built under licence by Magna Steyr, in Graz, Austria, and was officially launched at this month's Geneva Motor Show.
The standard version accelerates from rest to 60mph in 4.5 seconds, has a top speed of 124mph and promises a range of 298 miles.