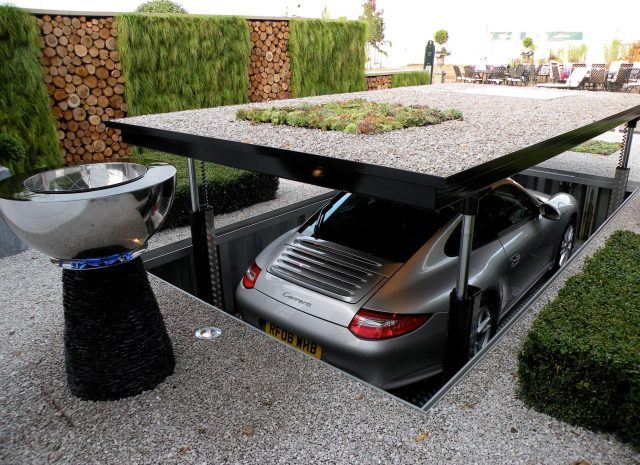 These amazing underground parking solutions by swiss Cardok are fitted with hydraulic lifts that allows cars to be hidden beneath a normal driveway.
It doubles as parking space and provides greater security than a locked garage.
Standard parking system takes five days to install .The electricity powered system can cost between N16.8m to over N48m (£35,000 to over £100,000)
There is also a turntable type that rotates 360 degrees ,reducing the stress of reversing in and out of the driveway. It allows easier access to every underground parking space.