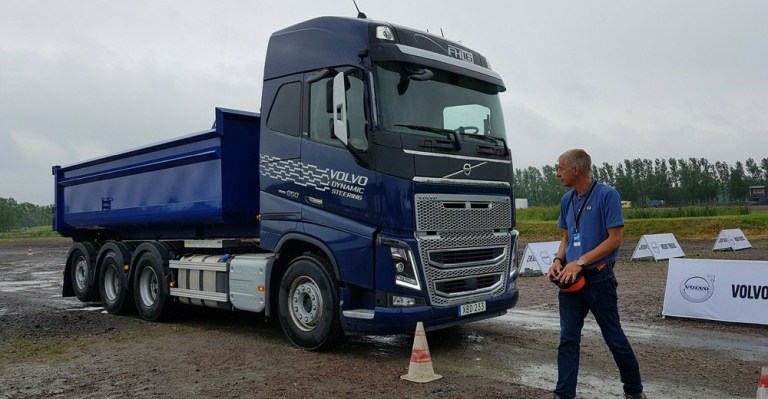 With Volvo Trucks' new Volvo Dynamic Steering with External Steering feature, the truck can be controlled from the outside, freeing the driver to manage other tasks.
It removes the need for a second operator, saves time, improve productivity and also reduces the need to climb in and out of the truck.
The External Steering is made possible through Volvo Dynamic Steering technology.
What do you think?